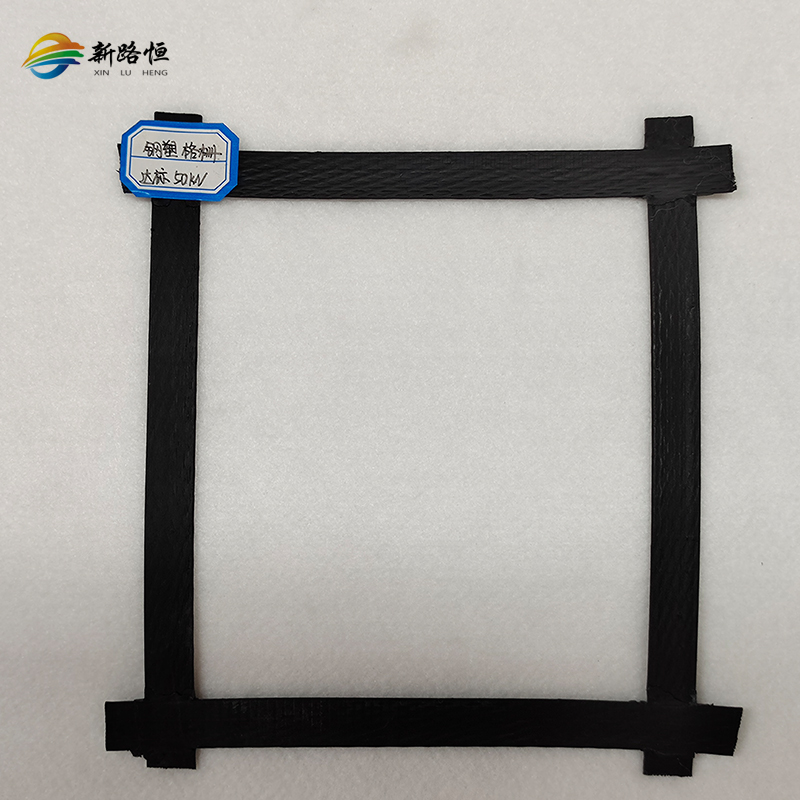 Compared with the old process welding grid:
1. Tensile strength: The plastic strip of the original product has a loss of more than 20% after welding, and it is extremely unstable. Four generations of products can do 5% damage.
2. The peeling force of the welding point is the pain point of all the old-generation welding products. It often falls off during the construction and handling process, resulting in a waste of construction time. The settlement problem in the ground has caused deviations. The fourth-generation products can achieve the peeling force. Above the stable value of 500N. Complies with the latest Department of Transportation standards.
3. Production capacity, there are currently 3 sets of equipment, the machine production capacity reaches 180,000 square / day, with a variety of flexible abrasive tools, can create various bandwidths and patterns.
4. Appearance: more regular, no waves and bends appear when laying.

Compared with the plastic biaxially stretched grille:
1. Strength: The highest KN can reach 100kn, which is twice that of the original biaxial stretching process.
2. Cost-effective: The biaxial stretching process has higher requirements for raw materials, and the price of our fourth-generation products is only two-thirds of the stretch grille
3. Quality assurance: At present, the market for biaxially oriented products is mixed, and the levels of non-standard products are uneven. Our fourth-generation products, due to their special nature, cannot reduce performance indicators beyond the bottom line. It allows people to have a great distinction in appearance and reduces the cost of detection.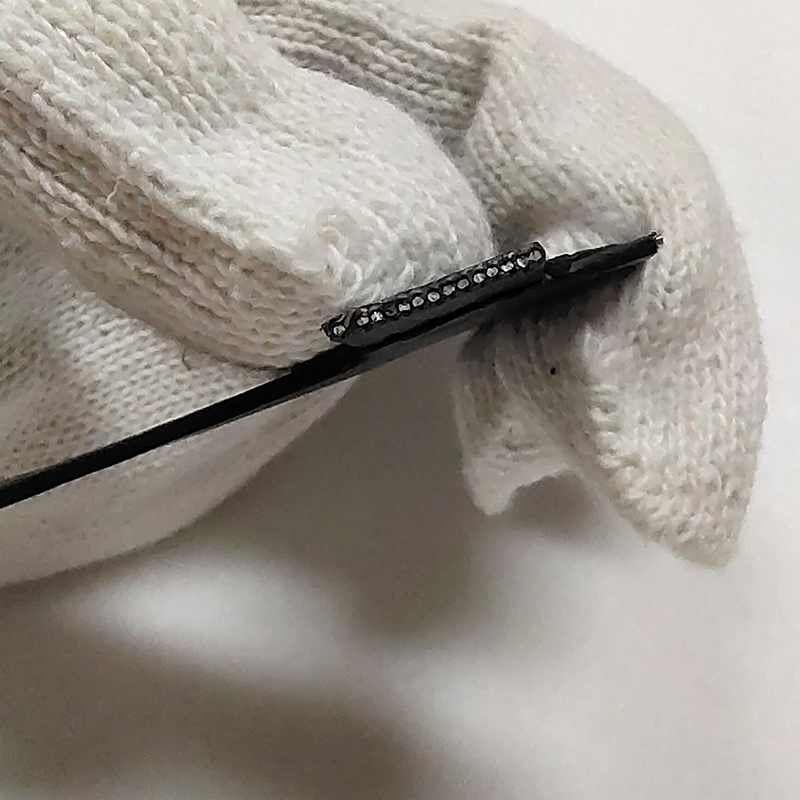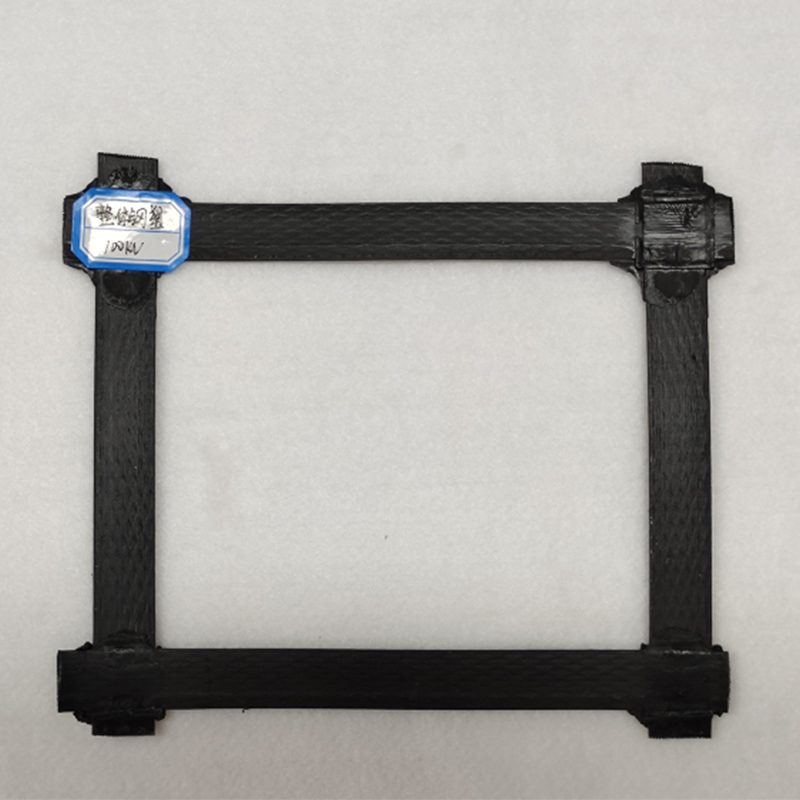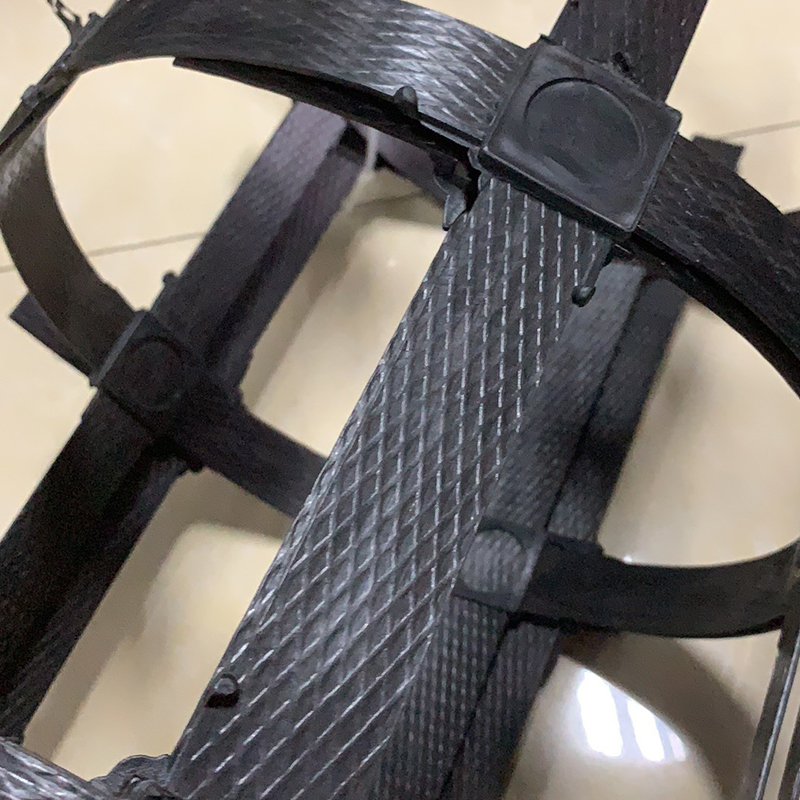 Product performance: Material technology
The injection point geogrid is divided into two materials: high-strength polypropylene tensile strip, which is made into a composite high-strength tensile-strength strip by extrusion through special treatment, and the surface has rough embossing, which is high-strength reinforcement. Geobelt. As a result, the single belt is woven or sandwiched at a certain distance vertically and horizontally, and is formed by ultrasonic welding. The injection molding process is used to greatly enhance the peeling force of the connection point.

Performance characteristics
Elongation Low elongation, high strength, small deformation, small creep
The convex junction geogrid has corrosion resistance and long service life. It has anti-aging and oxidation properties when supplemented with various additives, and is resistant to corrosion in harsh environments such as acid, alkali, and salt. Therefore, it can meet the needs of various permanent projects for more than 100 years, and has very good stability.
The construction is convenient and fast, the cycle is short, and the cost is low: laying, overlapping, positioning, and leveling are easy, avoiding overlapping and crossing, which can effectively shorten the project cycle and save 10% to 50% of the project cost.

Application field
It is suitable for roadbed reinforcement of highways, municipal roads, railways, airstrips, etc.
Embankment reinforcement for rivers and sea dams
It is suitable for the fence of orchards, vegetable fields, livestock, land, etc. It is safe and convenient to use, easy to disassemble and assemble, beautiful and elegant
Applicable to the reinforcement engineering of reinforced soil retaining walls along highways, municipal roads, railways, airstrips, and river coasts.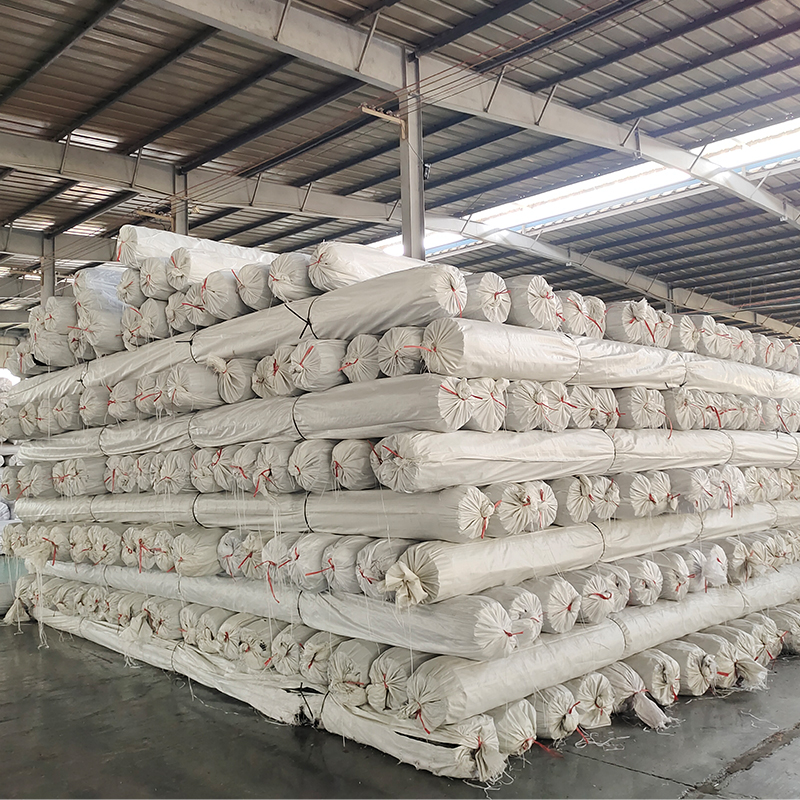 The company has a professional R&D team of 6 people. The company's predecessor was a professional who developed welding grid production equipment, and the production equipment built all over the world.
After 12 years of research and development experience, 3 years of polishing. A fourth-generation welded geogrid equipment and products are created from the original geogrid technology, and the plastic welding process is one of the few in the country. Chengdu Xinluheng Environmental Protection New Material Co., Ltd. Its registered office is located at No. 99, Energy Conservation Avenue, Huaikou Town, Jintang County, Chengdu City, Sichuan Province (in Sichuan Jintang Industrial Park). The legal representative is Ruan Bao. The business scope includes production and sales: plastic sheets, pipes, profiles, non-woven fabrics, fiberglass geogrids, synthetic materials, waterproof building materials, metal products, plastic products, special equipment for plastic processing; sales: mechanical and electrical equipment, building materials; Steel structure engineering; waterproof engineering construction; environmental protection engineering construction
baronjeffries088@gmail.com
3345004354@qq.com
Hu Die
Disclaimer: This article is reproduced from other media. The purpose of reprinting is to convey more information. It does not mean that this website agrees with its views and is responsible for its authenticity, and does not bear any legal responsibility. All resources on this site are collected on the Internet. The purpose of sharing is for everyone's learning and reference only. If there is copyright or intellectual property infringement, please leave us a message.