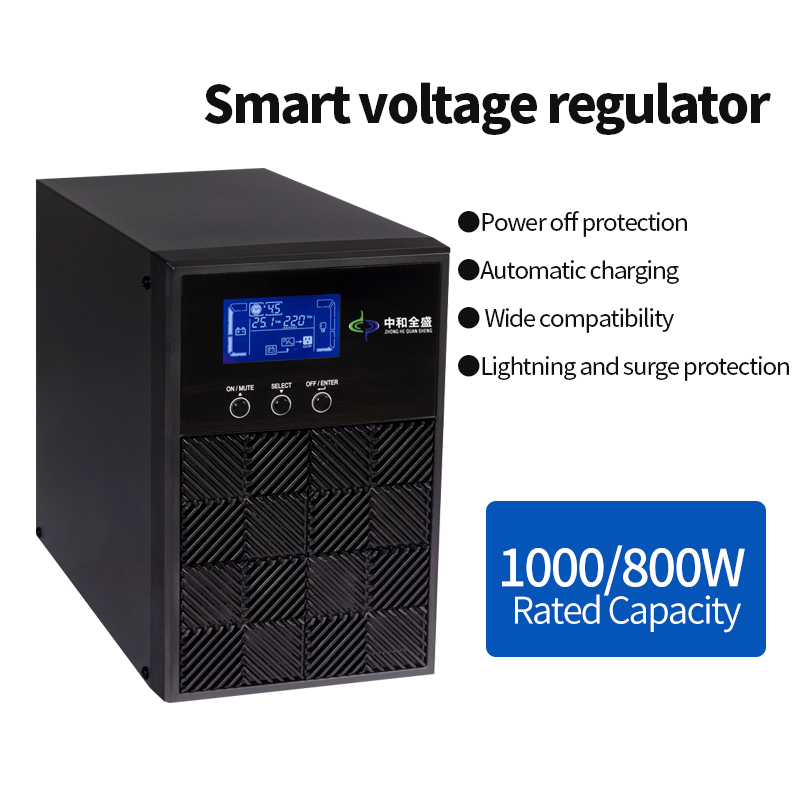 This product truly realizes online double conversion, microprocessor control ensures high reliability, input power factor correction, output power factor up to 0.8, wide mains power input range (110 V – 300 V), efficient frequency conversion mode, compatible with generators, and the optional exquisite SNMP card can be perfectly monitored alone or together with USB and RS232. It is easy to operate and control through the display, and comprehensively displays and monitors the ups status. Eco mode provides energy-saving effect, emergency power off (EPO), Models above 6K use DSP technology, built-in maintenance bypass switch (optional), smart battery charging design to extend battery life and performance, and built-in isolation transformer (optional) is widely used in government, finance, communication, education, transportation, meteorology, radio and television, industry and commerce taxation, health care, energy and power and other industries.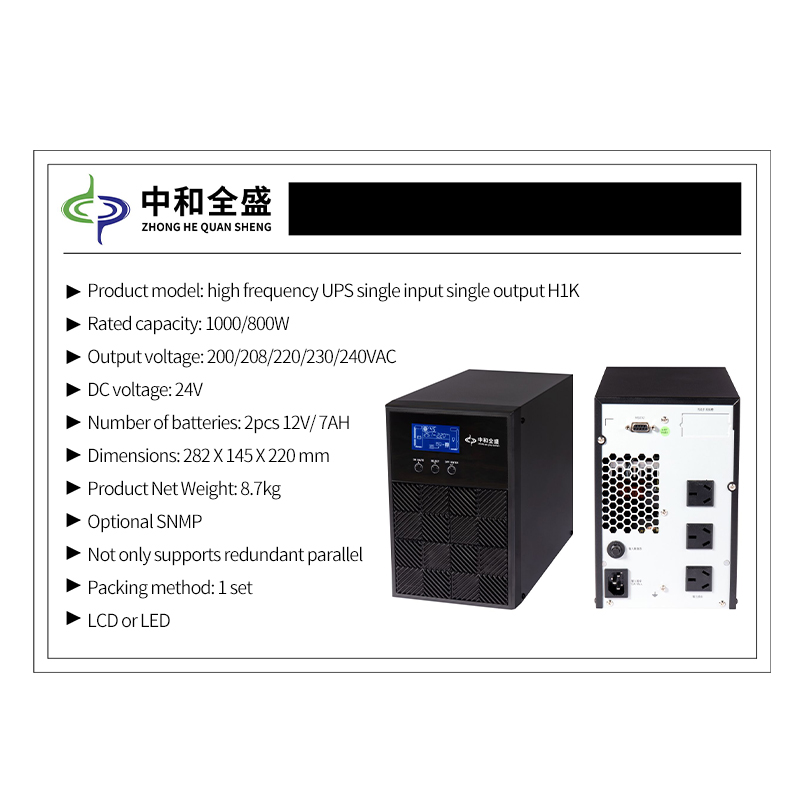 UPS, namely uninterruptible power supply, is an uninterruptible power supply with energy storage device. It is mainly used to provide uninterruptible power supply for some equipment that requires high power stability. Uninterruptible power supply (UPS) is a system equipment that connects the battery (mostly lead-acid maintenance free battery) with the host and converts DC power into mains power through the host inverter and other module circuits. It is mainly used to provide a stable and uninterrupted power supply to a single computer, computer network system or other power electronic equipment such as solenoid valves, pressure transmitters, etc.
When the mains power input is normal, ups will stabilize the mains power and supply it to the load for use. At this time, UPS is an AC electric voltage stabilizer, and it also charges the battery in the machine; When the mains power is interrupted (accidental power failure), ups will immediately supply 220V AC power to the load through inverter switching and conversion, so as to maintain the normal operation of the load and protect the software and hardware of the load from damage. UPS equipment can usually provide protection against high or low voltage.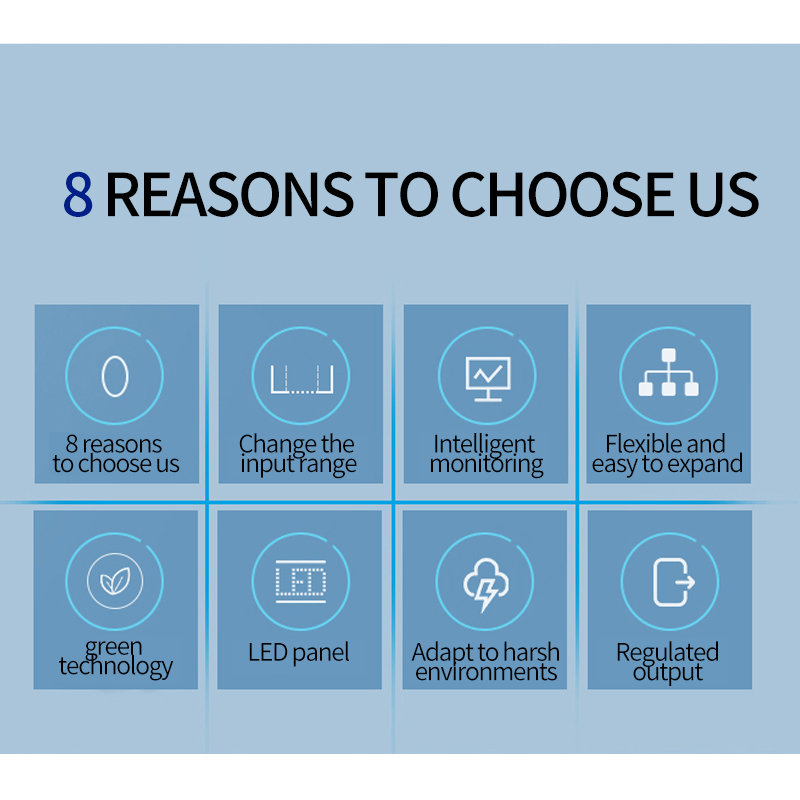 Zhonghe Quansheng (Shenzhen) Technology Co., Ltd. is a well-known power equipment manufacturer in China. The company is mainly engaged in the professional design, R & D, production and sales of UPS, battery and inverter products and high-voltage DC. The company's products have been recognized and affirmed by users for their stable performance, safety and reliability, and high cost performance. UPS products have a high market share. Our customers cover 31 provinces, autonomous regions and municipalities directly under the central government, and we also export to more than 100 countries and regions overseas.
We have a large-scale R & D team in the industry, with nearly 200 R & D personnel, of which more than 90% have bachelor's degree or above. The core members of the team have 20 years of rich industry experience in the field of electrical appliances (R & D, management, sales), and have made proud achievements. Zhonghe Quansheng has gradually developed into a comprehensive professional power supply enterprise with complete R & D, production and technical support.
1489332426@qq.com
Fan Xiaoping
Disclaimer: This article is reproduced from other media. The purpose of reprinting is to convey more information. It does not mean that this website agrees with its views and is responsible for its authenticity, and does not bear any legal responsibility. All resources on this site are collected on the Internet. The purpose of sharing is for everyone's learning and reference only. If there is copyright or intellectual property infringement, please leave us a message.